Go therefore and make disciples of all nations
God has gifted each of us with specific abilities and resources in order to serve people and grow His Kingdom. We encourage you to find a place where you can plug in.
Serve the Kingdom locally and all over the world with these mission opportunities
No matter where you are in life, we have a place for you to plug in and serve. Follow the link to the VOMO app, download it to your mobile device and join the movement to connect people with the love and the life of Jesus Christ.
This week we are praying for the people of belgium.
Find information and prayer points at prayercast.com.
Church plants and partners
Iglesia Cristiana Gracia Divina
Pastor Raul Ramirez
506 Hunter Dr., El Paso, TX 79915
Services Sundays 10:00 am–12:00 pm
Pastor Leobardo Landeros
1155 Berino Rd., Mesquite, NM 88048
Pastor Oscar Perez
224 Church St., Anthony, NM 88021
Services Sundays 10:30 am, Sunday School 11:30 am
Pastor Joselito Trujillo
4099 Desert Meadows, El Paso, TX 79938
Services Sundays 10:00 am
Pastor Patrick Shing
1000 Montana Ave., El Paso, TX 79902
Services Sundays 11:15 am
http://gcbcep.org/
International student fellowship
The International Student Fellowship of First Baptist Church is a ministry of hospitality to international students and community members in the El Paso area. UTEP currently has over 1,900 international students from 69 countries and there are many more at El Paso Community College, Texas Tech Medical Center not to mention internationals working in our community. The world has truly come to El Paso.

The International Student Fellowship (ISF) has been offering friendship and practical help to international students, scholars, and their families in the greater El Paso area since 2010.
We are sponsored by First Baptist Church.

Students from all religious and ethnic backgrounds are invited to participate in all ISF activities.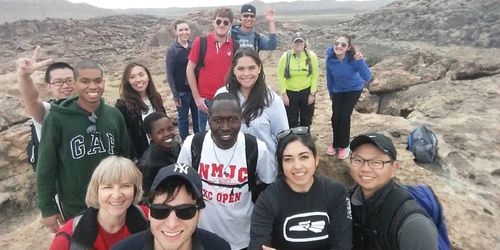 The Colombian islands of San Andrés, Providence, and St. Catalina were hard hit by Hurricane Eta and Iota. Thousands of families on these Islands are still without homes or water.
For 24 hours, the 7,000 inhabitants of the Island of Providence had no electricity and no way to communicate with the rest of the world. Now, as images of the destruction emerge, authorities, NGOs and churches are working to provide aid. Fortunately, there have only been two deaths, but 95% of houses on Providence Island were destroyed and the remaining 5% damaged. Many were left without electricity or drinking water after the hurricane reached its full strength in the early hours of Monday morning. The Islanders were already reeling from the effects of hurricane Eta, which struck just few days earlier. The wind reached over 230km per hour in the eye of the storm, just 8km away from Providence. Hurricane Iota was the worst to ever hit these Islands, and the first category five hurricane, which is the strongest and most damaging hurricane. The hospital is too damaged to use, making it difficult to treat those injured in the storm.
Similarly in San Andrés, roofs were blown off houses and roads and power lines destroyed. The flooding and wind damage left 60% of the Island without power.
Our church has been connected to those Islands for many years. Dr. Edgardo Martinez-Mitchell, Minister of Missions and Evangelism and a native of those Islands has led numerous mission trips to San Andrés, serving in partnership with the Association of Baptist Churches. In response to the devastation experienced by the island inhabitants, we have created a fund where you can kindly make monetary donations that will be used in coordination with the Association of Baptist Churches in San Andrés and Providence Islands. The Association will use these funds to do their critical hurricane relief work. The Island churches will assist by giving guidance, hope, and comfort to the community, and work with families in developing recovery plans.
How Will Your Hurricane Relief Donation Helps the affected people on these Islands?
Help providing shelter, food, and clothing until families can return home. (People are being sheltered at the Baptist Camp)
Hand out water, food and emergency supplies to affected families and individuals
Help provide medical care for anyone in need
Provide medication, clean up supplies and Covid Items
Help provide any other needs that the churches on the Islands see vital to provide.
For further information, feel free to contact Pastor Edgardo Martinez at (915)247-9296.
WE'D LOVE TO HEAR FROM YOU. FILL OUT THE FORM BELOW TO GET STARTED.