BUT AS FOR YOU, O MAN OF GOD, FLEE THESE THINGS. PURSUE RIGHTEOUSNESS, GODLINESS, FAITH, LOVE, STEADFASTNESS, GENTLENESS.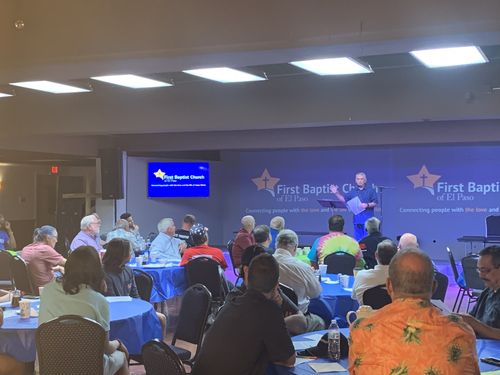 fellowship devotional food antique cars
September 11, 10:00 a.m.–12:00 p.m.
5300 Westside Dr.
Cost $5

Guest Speaker Farlin Reynosa
Men, come learn about how God can use you to connect people with the love and the life of Jesus AND come take a look at the antique car collection of Lamar Skarda, among many other antique cars! Contact Elvin Porflit at
eporflit@fbcep.com
for more info.
Men are invited to fellowship together and to pray for one another and for our church, nation, and world. We meet every Thursday morning at the Denny's on Transmountain, on the northeast side of town.